7:25 pm
I have the urge to pick up and take off again but i can't make it a habit.
I want it to be in the books at the part where something like Smashing Pumpkins "Rhinocerous" was playing and you were in an old indigo blue rusty mustang with 2 of your friends and you're heading towards the horizon in the middle of the desert...that sounds like the perfect moment to me, honestly.
Too bad there wouldn't be any pictures of me in them.
I wouldn't even let Arthur take pics of me, he got a shot of hair from me with Micheal and Darren...i really want those pics damn it.
12:06 am
ut oh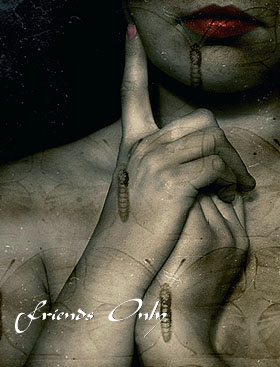 got ya...
comment, suckah.